Give Dignity
​​​​​​​​​​About the Give Dignity initiative​​​​​​​
The City of Cape Town is running an initiative to raise awareness around the plight of people living on the street. The initiative emphasises the importance of giving those in need a hand up rather than a handout. Instead of a cash handout, which often increases the risk of prolongued homelessness, we encourage you to make a donation.
The COVID-19 pandemic has made life challenging for everyone, and our most vulnerable residents have been the hardest hit. If you are in a position to make a difference in someone's life, then please consider donating, Your contribution will go to an NGO working in the community that has been vetted by the City. That way, you can trust that your donation will go to a worthy cause.
Your donation can help someone meet their basic needs, including:
Breakfast or a hot meal
A night in a warm bed
A mask or hand sanitiser
In the right hands, your donation goes further.
​​​​​​​​​​Donate​​​​​​​
Making a donation to a worthy cause is as simple as scanning the SnapScan QR code below with your cell phone.
Scan to donate.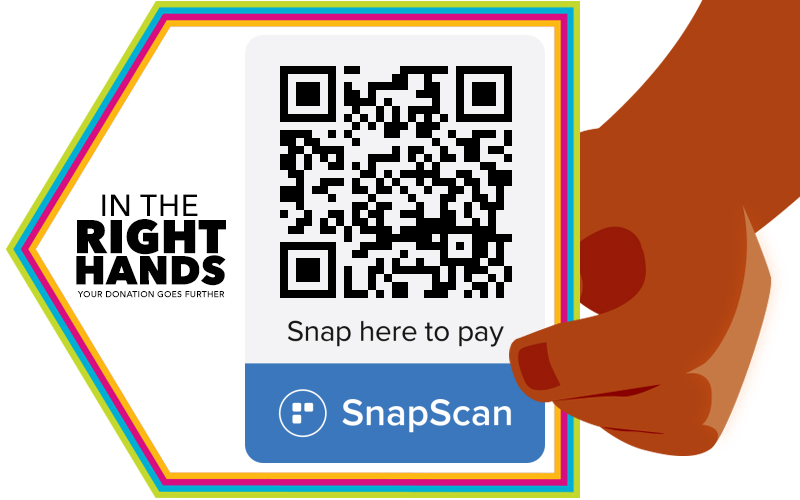 ​​
Learn more about our other initiatives:
​
​
DID YOU KNOW?
A Caring City: We run a safe space for street people under the Culemborg bridge in the foreshore. The Culemborg Safe Space is a transitional shelter where people are able to spend the night, access ablution facilities and securely store their belongings. They can also access a number of additional services to help them reintegrate into society.
Alternatively, there are a number of shelters run by NGOs that offer assistance. The Western Cape Government keeps a database of registered homeless shelters.
Find out more about how you can get involved and make a difference.
​​​​​​​​​​Contact us​​​​​​​
For more information on how you can assist street people call us on the toll-free number below:
Telephone:
0800 872 201